Pécs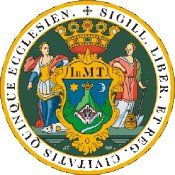 Even in Prehistoric Ages man found shelter and a place to settle down here. Protected by the Mecsek Mountains, the Roman town, Sopianae, evolved here 2000 years ago and by the end of the 3rd century it became an administrative centre of Pannonia. Perhaps the Romans, who came from Italy, did not feel at home in the area accidentally, and probably our present visitors from Italy feel the same way. Indeed: is there another city in Hungary with a stronger Italian atmosphere? If you glance over the main square and the mosque\\\'s white-hot stones on a summer day or walk in Jókai Square in an afternoon, early evening or along the promenade, amidst the terraces of the cafés and restaurants of Király Street and finally have a rest by the fountains at the theatre, you can easily feel yourself in Italy. When approaching the city from the south, it looks like we were travelling among the hills of Tuscany or Lazio.
It is probably not accidental that the poet Janus Pannonius, who studied Italian Renaissance, found his home in the Bishop\\\'s Castle of Pécs. Here he sang of the almond trees blossoming in late winter and whose descendants still bloom in early spring on the hillsides around the city centre. If we look down from them, through the glittering sheets of the surrounding lakes, our eyes can catch the plains along the Drava river and we are scrutinizing the sea in the distance. But the horizon is closed by the Croatian mountains and though we know that the Adriatic is there some hundreds of kilometres, farther we sometimes would like at least a small bay of her splashing at the foot of our Mecsek Mountains. But we do not even have a small, measly river!
Nevertheless, for us Pécs is still the \\\"city of Mediterranean atmosphere\\\". If you walk along the narrow streets winding uphill, you can find fig trees full of fruits leaning out of small orchards and vineyards behind stone walls. There are still lots of grapes in the vineyards on the hillsides although less and less because due to the constant growth of the city, the houses creep up and up on the hill more and more insistently. Nevertheless wine is still made on the hill foots east and west of the centre. Pécs has not become the \\\"City of Grapes and Wine\\\" without any reason, and it is not accidental either that the real inhabitants of Pécs having lived here for generations call themselves \\\"tüke\\\" i. e. a derivation of the word \\\"tőke\\\" (meaning vine-stock), referring to their roots in the vineyards. Today, already those may be considered \\\"tüke\\\" who came later but cannot and do not want to free themselves from the charm of the city and acknowledges themselves true inhabitants of Pécs.
Being an inhabitant of Pécs is hard to define. Pécs is Pécs. It is only commensurable with itself. \\\"To me THE CITY forever\\\" - confessed Győző Csorba. It is certain that the number of open-air festivals with their southern atmosphere is part of this; form the Spring Festival to the Pécs Days under the aurulent chestnut trees in the \\\"Walking Sqaure\\\". The festival along with the National Theatrical Assembly, the feasts of the university students, the Festival of Grapes and Wine together with the Drinking Song Festival - all summon the inhabitants and visitors to the streets and squares. The inhabitants of Pécs then celebrate themselves, as well as life. And this is a real power of community development.

Source: http://www.pecs.hu