Wine Cellar Varsányi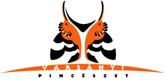 3351 Verpelét,
Dózsa György út 3/1
The wine region of Eger, which is well-known beyond the borders of Hungary, is located at the mountains Bükk and Mátra. One of the most acknowledged wine of the region is Egre Bikavér, but Debrői Hárslevelű, Verpeléti Muskotály and Egerszóláti Olaszrizling are also very popular.
The age-long traditions and the good-quality vine contribute to the production of first quality wines.
Ker-Coop Ltd. was established by wine-producing farmers, who built a modern plant applying the old traditions and modern methods.
75% of the production is sold in Hungary, the rest is sold in Poland, Chech Republic, Slovakia and the U.S. The excellent wines of Verpelét contributed to the good reputation of the region.