Hotel Kardosfa***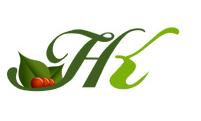 7477 Zselickisfalud,
Kardosfa puszta 064/1
Welcome at Web site of Hotel Kardosfa*** Ecotourism and Conference Centre.
Kardosfa - the Esterházy forester' lodge in the old time and later a hunting lodge - is located 20 km far from Kaposvár in the Zselic hill in a 8,300 hectares hunting area. It is owned by SEFAG Forestry and Timber Industry Company and belongs to the Zselic Nature Conservation Region.
The hilly area is variable. There are a lot of big forests creating a continuous unit showing the picture of a trackless forest. The new Ecotourism and Conference Centre has been built in this beautiful countryside by extending the former hunting lodge. The three-stars hotel includes 23 rooms with 48 beds and is suitable for holding training courses, conferences, parties, receptions, company's and family's events due to a big conference room, which is equipped with up-to-date technique and seats 60 people. There is a big restaurant, too which seats 58 persons.
We hope our Web site has raised your interest in our hotel and come to see what possibilities of relaxation in a quiet and calm place or of organising various social and private events we can offer. Hopefully you come here very soon.
Sales and prices
One-bed room: HUF 11 900
Two bed room (2 persons): HUF 21 000
Two bed room with balcony (2 persons): HUF 22 300
Three bed room (3 persons): HUF 25 000
Three bed room with balcony (3 persons): HUF 26 250
Family room with balcony (4 persons): HUF 30 450
Handicapped room (2 persons): HUF 21 000
Contact
Phone number: +36 82 712 079
Phone number: +36 82 712 016
Fax: +36 82 712 367
Mobile: +36 30 204 7278

E-mail cím: info@kardosfa.hu
Internet address: http://www.kardosfa.hu
Services
bathing-pool, parking, sauna, horse riding, conference room, tennis court, massage, jacuzzi, Wellness, line - fishing, solarium, hunting
Map
Pictures